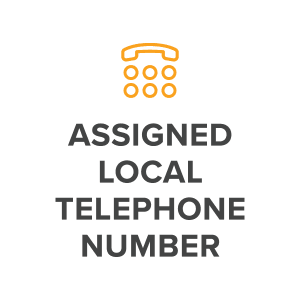 PRIVATE LOCAL TELEPHONE NUMBER
You can signup for our assigned private local telephone number that is uniquely yours while employing our services. In fact, having a local NYC phone number is important for prestige and growth. We offer clients a local NYC image which is ideal when customers are looking to work with a local business.
When it comes to phone number and answering services Virtual Offices of NYC has been successful for years. Throughout the years we've provided unique business solutions for all the unique companies. Every company is different so their needs differ as well. Having experienced solution providers like our staff with the training and experience to deliver great results is a must for your business.
Having your phone number assigned will enable our team to deliver a custom business phone communications structure. A specific to your needs auto, live message taking, or live find me follow me receptionist package. Succeeding with simplicity and professionalism is a great way to go.
Virtual Offices of NYC provides a business address, mail, and phone answering services for small to large companies.
We've been in business since 2010 and our BBB Accredited Business A+ Rating is a testament to our success.
PRIVATE LOCAL TELEPHONE NUMBER
PRE-PACKAGED VIRTUAL OFFICE SERVICES
PRIVATE LOCAL TELEPHONE NUMBER
ADD-ON VIRTUAL OFFICE SERVICES
PRIVATE LOCAL TELEPHONE NUMBER