FREQUENTLY ASKED QUESTIONS
VIRTUAL OFFICES
PHONE ANSWERING
CLIENT SERVICES
VIRTUAL OFFICES
What is a Virtual Office?
A virtual office is a subscription-based service for office address and reception services. Most noteworthy, an actual physical office is not leased, but the services are enjoyed!  It's the office, without a key! Because your company is serviced at a physical office location, the Virtual Offices of NYC staff creates and maintains your company's presence by the professional handling and routing of customers, phone calls and mail. 
What types of businesses can use a virtual office?
All business types benefit from a virtual office:
The small business owner working at home who wants to project a professional image when meeting customers;
Travelling business professionals needing office amenities while on the road, and don't get their needs fulfilled in hotel business centers or a coffee house;
Start-up companies with limited overhead funds
Businesses looking to expand into a new territory and want to test the waters before a large capital commitment
How can I conduct business virtually?
First, sign up for a virtual office and use a local business address for your business correspondence and marketing collateral.  Plus, there's always someone available to sign for packages.  Secondly, sign up for a dedicated local phone number and live telephone answering service.  Thirdly, schedule a meeting at the office only when a face-to-face is required, and have access to business equipment like copier, fax and internet.
What is the signup process?
Just a few easy steps! Purchase a service package online through the secure eCommerce process.  Our Sales team will email New Account Setup Packet, which includes the service agreement, information forms, and the United States Postal Service Form 1583.  Form 1583 requires notary signature if not completed in office.  Complete and return the paperwork.  All can be completed online.  Once completed documents are received and reviewed, the account is placed in queue for setup.  Your new services can live within 24-48 business hours.
 Can I use a virtual business address to open a bank account?
A virtual office can be used for setting up a business account. we suggest you check for requirements at your bank of choice. Many financial institutions may have unique requirements you want to check for. You can use a virtual business address to open a business account at many banks. 
What is required to set up the service? What are the set up fees? How long does it take to have my services live and ready for use?
The requirements to set up services are:
1.Copy of the credit card holder's verifiable identification (e.g. Drivers' License; Passport)
2.The setup and the first month's service fee, charged when information is received.
3.Fully-completed New Account Packet, includes the Service Agreement and Info Forms
4.Fully-completed, notarized USPS Form 1583
Virtual Offices of NYC keeps you informed of the process and sends email communications alerting you of the account's status and local office's service details.
What is United State Postal Service Form 1583?
Virtual Office of NYC is a commercial mail receiving agency registered with the United States Postal Service (USPS). As a result, we are subject to USPS rules and requirements for mail handling. Therefore, to receive mail on our clients' behalf, a USPS application must be properly completed and submitted to USPS. The form can be viewed here and be conveniently notarized online through services like NotaryCam.com and Notarize.com.  In our office, we can assist you with this form as well.
Can I get listed with the local 411?
YES! This additional optional service allows you to have your assigned phone number and business address listed with the local 411. There is a one-time setup fee and monthly listing charges.  Phone service with our company is required for this additional service.
Can my company name be physically listed at the location?
YES! Having your company name on the Suite Directory Listing is a great way to show your local customers you are established at that location.  There is a one-time setup and monthly charges.  Availability and offerings vary by location. As a result, where offered, this service does place the clients company name on the physical directory at the office center.
What are the additional charges I should be aware of?
Additional charges will depend on the package and how mail, phone calls, and onsite services are handled. Mail forwarding charges are incurred when Virtual Offices of NYC sends mail and packages. Administrative charges may apply when our clients request that our staff handles mail outside of regular mail forwarding procedures. Call overages may also be incurred, as well as international long-distance charges to connect calls. When site facilities are utilized, such as copies and meeting space, charges are incurred.  If none of these types of variable situations occur, additional charges are not experienced.
How does the mail forwarding work?
Especially relevant, the general and default schedule for mail forwarding is weekly. All mail that is received during the week is placed into another envelope/packet (size dependent) and mailed to the client; as a result, the client must instruct Virtual Offices of NYC on the destination address. Furthermore, to save our clients money, Virtual Offices of NYC does not forward third-class mail consisting of advertising and/or addressed to `resident' or `occupant,' unless requested by the client. In addition, if there is a time-sensitive mailing, the staff can adjust the mailing schedule if provided 24 business-hours notice by the client. Lastly, other mail frequency and services may be available (location dependent).
Can I pick up my mail?
Yes, clients can pick up mail during regular office hours. Helpful tip: get Standard Scan or Premium Scan service to see your mailbox contents.  You'll know if you have to make the trip otherwise!
Do you accept parcels and courier packages?
Virtual Offices of NYC accepts deliveries from companies such as Federal Express, UPS, Amazon, etc. and for envelopes, packets (business documents) and handheld items. Virtual Offices of NYC follows strict mail processes; consequently we are unable to accept any items exceeding 10 lbs. in weight or if the item contains any dangerous, live or perishable goods.
How much is mail forwarding?
The client incurs mail forwarding charges when Virtual Offices of NYC sends mail to clients as specified on the Mail Handling form. Furthermore, charges vary by method, frequency and size & weight. Finally, there is a handling charge for each item.
If I terminate services, do I keep my assigned phone number?
So sorry, but no.  A Virtual Offices of NYC phone number is assigned to your account, but is the property of our telecommunications service provider.  You subscribe to the right to use that number through our Service Agreement. As a result, these numbers are available to the client only during a valid and active account time.
What forms of payment are accepted?
All clients participate in automatic monthly credit card payments. Most noteworthy, the client's current month's service fees are charged on the 1st; in addition, the past month(s) variable charges are on the invoice. Only major credit cards are accepted for service payments. Finally, cash and checks are not accepted.
Can I use a private office or conference room when I need it?
The client must request private office or conference room availability on a RSVP basis; consequently, is subject to location and availability of that facility. Contact 212-213-3810 to review rates and availability.
PHONE ANSWERING
CLIENT SERVICES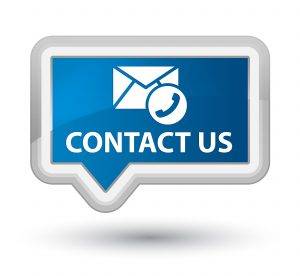 Virtual Offices of NYC Sales and Support staff prides ourselves on service and availability to our clientele. If you have any questions about: business addresses, mail receiving and forwarding, or phone answering services, call us at 877-943-2774.
If you would like some quick answers to our common questions, visit our FAQ page. We've been in business in NYC since 2010 and our BBB Accredited Business A+ Rating is a testament to our success.
HOURS OF OPERATION
9am – 5 pm Eastern Time Zone. Though rare, if you reach our voicemail during these hours, please leave a message with your company name, number and reason for the call and we will respond to your request promptly.
Virtual Offices of NYC takes your business very seriously! If it's important to you, then it's important to us.