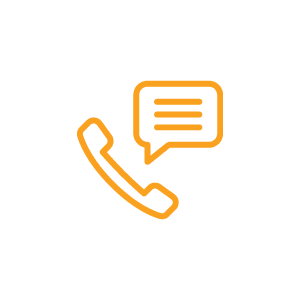 Spend your days working carefree knowing that all your business calls get a professional and experienced greeting. With a well-detailed call summary emailed or texted directly to you.
This allows you to make a timely decision of how important the call is compared to what you are doing.
The Standard Live Answering Service is for business owner who wants their calls answered and messages sent to them. To clarify, this service provides a live message-taking receptionist who forwards all your messages to you using text or email.
How It Works
To explain how it works, firstly, with live message-taking our receptionist will answer your calls in your company name. Secondly, she will identify who is calling and what the call is about. The caller will be informed that their message is being sent to you, consequently, they should be hearing from you soon. Importantly, our receptionist will type the message and send it to you which you have a choice of text message or email. Lastly, you will decide when to get back to that caller at your convenience.
Virtual Offices of NYC provides a business address, mail, and phone answering services for small to large companies.
We've been in business since 2010 and our BBB Accredited Business A+ Rating is a testament to our success.
PRE-PACKAGED VIRTUAL OFFICE SERVICES
ADD-ON VIRTUAL OFFICE SERVICES