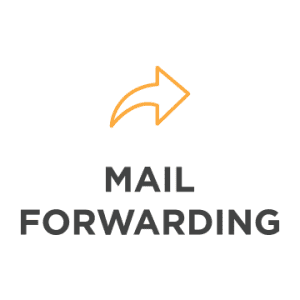 Your mail is sent to a designated forwarding address after you sign up for our mail forwarding service in NYC. The designated forwarding address will be defined when the account is onboarding to their custom solution.  Also, you will choose when we forward your mail as well. We collect, store, and forward mail as a service. In addition, the scheduled forwarding including frequency is determined by the client. We have an array of forwarding options that are detailed when the account is set up. Mail forwarding costs and handling charges apply.
As a small business owner or someone managing larger enterprises your schedule is probably very busy. Virtual Offices of NYC offers more than one forwarding option. The initial option is for you to choose the monthly or weekly days we send your mail. We can then either send USPS or carrier, overnight or regular mail.
That leads us to the mail scan and email options. We have a Standard Mail Scan or Premium Mail Scan. Standard you receive the front of every envelope scanned to document and email at attachment to you. The Premium does the same thing plus the first page of the contents of each envelope.
You will choose the right option for your company and we will customize your virtual offices New York City solution.
Virtual Offices of NYC provides a business address, mail, and phone answering services for small to large companies.
We've been in business since 2010 and our BBB Accredited Business A+ Rating is a testament to our success.
PRE-PACKAGED VIRTUAL OFFICE SERVICES
ADD-ON VIRTUAL OFFICE SERVICES