VIRTUAL OFFICE
NEW YORK CITY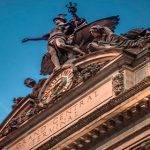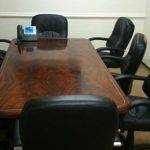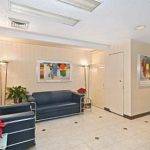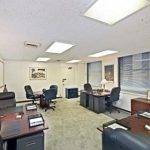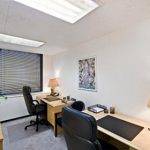 GRAND CENTRAL NYC
420 Lexington Ave NY, NY 10170
This Office is above Grand Central Terminal which is one of Manhattan's most desirable locations. In the Graybar Building you will enjoy a corporate environment and prestigious business address.
This is a beautifully restored building with a majestic art-deco lobby projects the right image to your clients. In addition, there is 24/7 on site management and staff. Furthermore, the building tenants are Fortune 500 companies including major financial, real estate, international law firms and technology companies.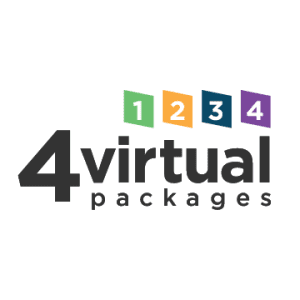 We've been providing four evolving packages to thousands of clients since 2007. Our BBB A+ Rating is our goal for now and in the future.
Business Address

Courier Receipt

Mail Pickup

Mail Forwarding*

CMRA
INCLUDES IDENTITY

Local Number

Auto-Answer

Custom Greeting

Voicemail to Email

Call Scheduler
INCLUDES IDENTITY & STARTER

Standard Answering

Live Message Taking
INCLUDES ALL PACKAGES

Premium Answering

FindMe FollowMe

Music On Hold

BUSINESS ADDRESS
You get a physical location in NYC to use for contact information and letters, packages, etc..

COURIER PACKAGE RECEIPT
Our staff receives Federal Express, UPS, etc. Lastly, we notify you when we receive a package for you.
MAIL PICKUP
Come in and collect your mail in person at no charge. Have your mail prepared for pick up by calling ahead to schedule an appointment.
*MAIL FORWARDING
Have mail sent to your where you are anywhere in the world. We collect, store and forward mail as a service; assuring, mail handling integrity is a priority. *Mail forwarding postage fees and handling charges apply.

CMRA
Virtual Offices of NYC is a commercial mail receiving agency (CMRA). Registered with the USPS; as a result, we can receive mail for your company. Importantly, you must complete a USPS Form 1583 for us to receive your mail.

LOCAL PHONE NUMBER
Signup for a Local Business Number while employing our services. Importantly, a local NYC phone number is important for prestige and growth. 

CALL AUTO-ANSWER
This is an Auto-Attendant to answer calls with a custom greeting that's in your company name .Further, there are 6 dialing options to external number(s), as a result, the caller will be forwarded to the correct person.

CUSTOM GREETING
A Virtual Office of NYC representative sets up the message with one of our professional greetings or we can set it up with the clients' custom message. Further, your greeting is what is heard when the line is answered whether it's out Auto or Live Answering service.

VOICEMAIL TO EMAIL
Your voicemail messages are emailed to you via emails with .wav files. For instance, if you have email setup on your cell phone then this auto-delivery service gets messages literally to the fingertips!

CALL TIME SCHEDULER
Your calls are routed one-way during business hours (9-5) and a another-way during after-hours. The Call Time Scheduler options include; having calls answered by a receptionist from 9am to 5pm then calls can be sent to a cell phone from 5pm to 9am. 

STANDARD LIVE ANSWERING
You receive 100 calls personally answered in your company's' name. Live messages are taken by a receptionist and texted or emailed to a you. 

PREMIUM LIVE ANSWERING
You receive 100 calls answered in your company's' name. Then calls are screened , announced and forwarded per your instruction.

LIVE MESSAGE TO CELL
Your phone messages are taken by a live receptionist and are sent to you via text to your phone.


FIND-ME FOLLOW-ME
The live receptionist screens your calls, and makes efforts to reach you. Minimize "missing that important call."

MUSIC ON HOLD
Hold time may be a necessity, however, having callers hear music while on hold improves the experience.
PURCHASED DURING CHECKOUT
VIRTUAL OFFICE NEW YORK CITY
How Does It Work
Firstly, Virtual Offices NYC is registered with the USPS as a Commercial Mailing Registered Agency. We meet all USPS requirements to handle your mail. Secondly, you must complete a Form 1583 for the United States Postal Service. Lastly, you will receive a professional business address for your marketing collateral, mailings, courier items and legal paperwork.
Importantly, this package is mail service only and additional charges exist for mail forwarding. However, mail pick up is available for free during office hours. You may upgrade your package at any time as your business needs change. There is no long-term contract. To clarify, the initial term is 3 calendar months and when it ends your agreement will convert to a month-to-month status.
Call Auto-Answering
We provide you a local telephone number and the Call Auto-Answering service. The Auto-Answering service is for after work hours, holidays, and weekends. The auto-attendant answers your calls in your company's name and provides up to 6 dialing options. Further, a caller can seamlessly be forwarded to an external client number(s)* or get sent to your voicemail box. Your voicemail box is setup to send you your voice messages to you using email. Lastly, you will receive an unlimited amount of voice box messages via .wav files attached to your emails.
Live Receptionist – Message Taking Service
We provide a live message-taking receptionist service that forwards all messages to you through text or email. Our receptionist will answer your calls in you company name. Then, they will identify who is calling and what the caller is about. The caller will be informed that their message is being sent to you and they should be hearing from you soon. Our receptionist will type the message and send it to you which you have a choice of text message or email. Lastly, you will decide when to get back to that caller at your convenience.
Live Receptionist Find-Me Follow-Me Service
The Pro Plus, on any given day, provides you two options for your live receptionist service. Your personal schedule may change from time to time. As a result, Virtual Offices of NY offers you a choice of live answering that best fits your needs on a day-to-day basis.  
Firstly, option 1 is our live message-taking receptionist service (defined above) that forwards all messages to you through text or email.
Secondly, option 2 our live screening receptionist service that answers your calls in your company name and identifies who is calling and why, then, the caller is placed on hold and announced to you. At this point, you have a choice of taking the call; sending it to someone else in your company; or forwarding to voicemail.
Lastly, once you make a decision on how to handle the call our receptionist will deliver your request.
Notable
Our services are not outsourced, as a result, our staff is trained and monitored by Virtual Offices of NYC staff. 
Our live answering packages the Pro and Pro Plus come with the amount of calls you choose during purchase. The smallest block of 100 calls comes with the Pro Standard (Live-Message-Taking) and Pro Plus Premium (Find-Me Follow-Me) Packages. However, you can add calls to you package by purchasing our Standard and Premium call blocks which are a part of our add-on suite of services. For package and billing purposes all live answering is calculated using  the number/volume of calls moreover we do not count minutes. Very important, if you wish to upgrade to a new package or add a call block midmonth due to your company needs we are flexible enough to do that for you.
For example, you have 100 calls as part of your live answering package then you get 100 calls midmonth, consequently, you will be paying $1 a call thereafter unless you add a 100-call block. As a result, we will allow you to add-on the 100-call block, therefore, you will be receiving the discounted rate rather than paying a dollar a call till the end of the month. 
All your calls are answered Monday to Friday from 9 am to 5 pm in the eastern time zone. In addition, our receptionist staff is versed in your company description and US-based.
*All domestic calls to the 48 continental United States of America are included. International calling rates apply on a country-by-country basis for all long-distance minutes.
Virtual Offices NYC
Virtual Offices of NYC provides business addresses, mail receiving & forwarding and phone answering services. We've been in business since 2010 and our BBB Accredited Business A+ Rating is a testament to our success.